Our latest case study is based on the beautifully light and modern property at 113 Outlook Crescent. Tucked away in the leafy inner-city suburb of Bardon, this contemporary and magnificent home overlooks Brisbane city in all its glory. The vantage point and location of this property meant that it was imperative that any windows and doors installed would offer unparalleled views of the city whilst providing peace and quiet from the hustle and bustle of city life. Enter EE Windows' uPVC windows and doors to top off the design and construction of a beautiful, secure and tranquil Brisbane home!
The EE Windows Solution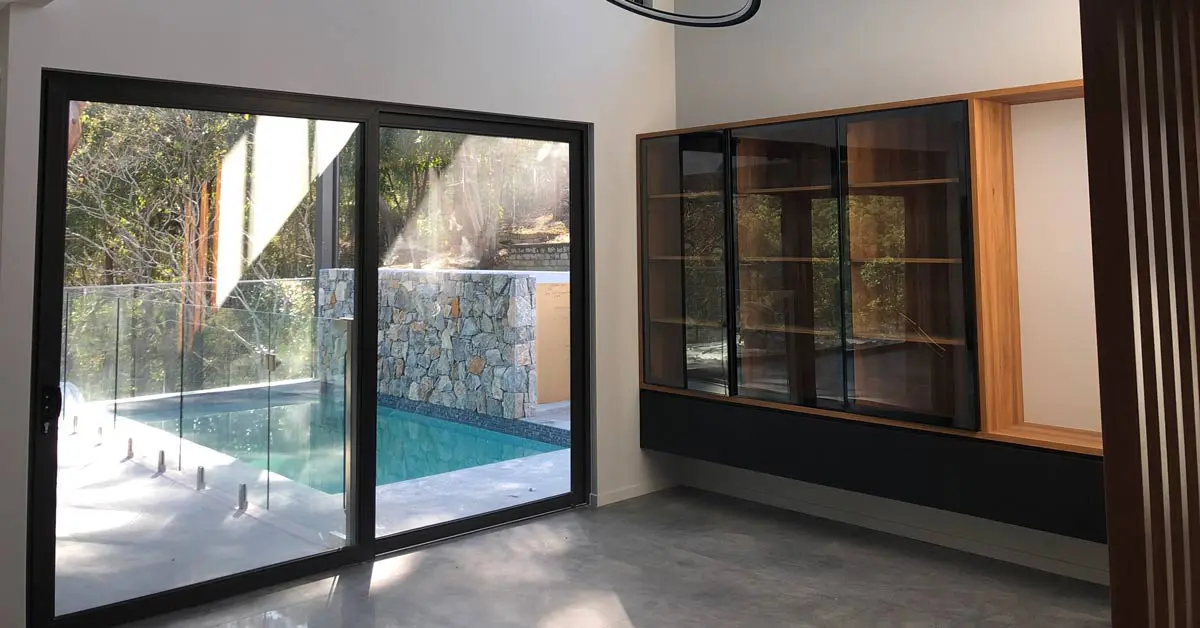 The windows and 38 frames that we installed in this house were the ideal finish as they perfectly complemented the design and construction. The layout of this property invites light in, creating a beautifully bright and spacious feel throughout the home. Placing several series of large windows on all of the walls meant that ample natural light could flood in, as well as providing an uninterrupted view of the beautiful outdoors.
We installed corner stacking doors which allow the residents to completely open up their homes to the pool area. This provides them with an opportunity to turn the entire indoor/outdoor level of their home into an open plan area which further enhances the bright and spacious feel of the entire property. This is ideal for entertaining guests or for family enjoyment, particularly during the warmer months in Queensland.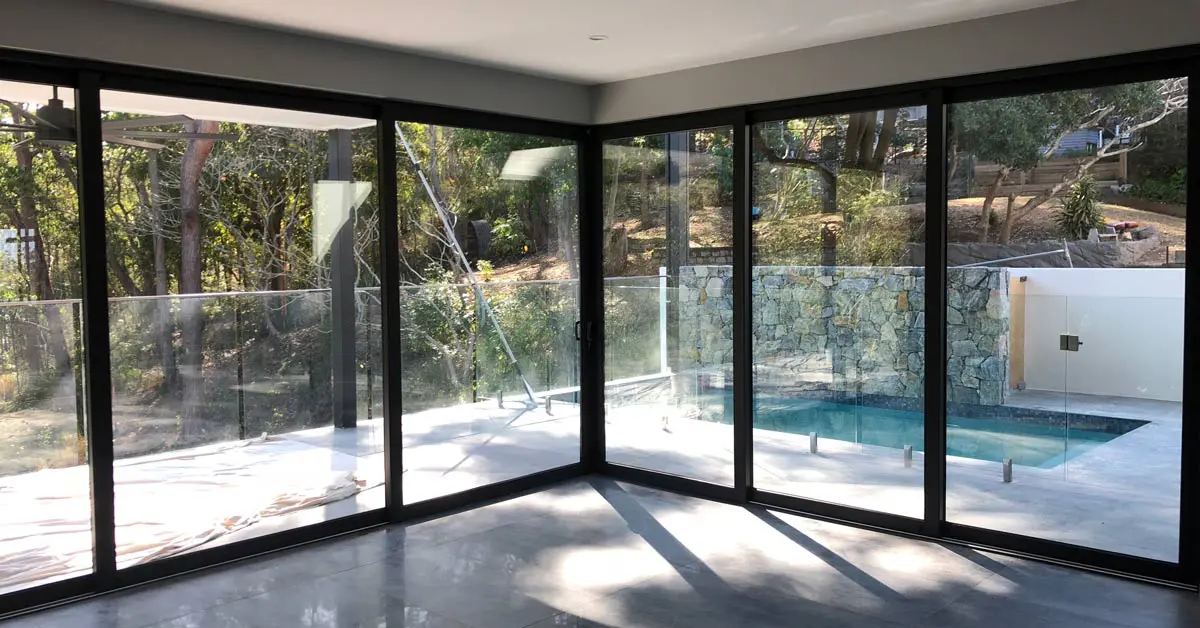 Upstairs, we installed more cavity stacker doors that disappear into the wall of the balcony. Again, we wanted to create a sense of bringing the outdoors in, creating the option to simply use the balcony as an extension of the room.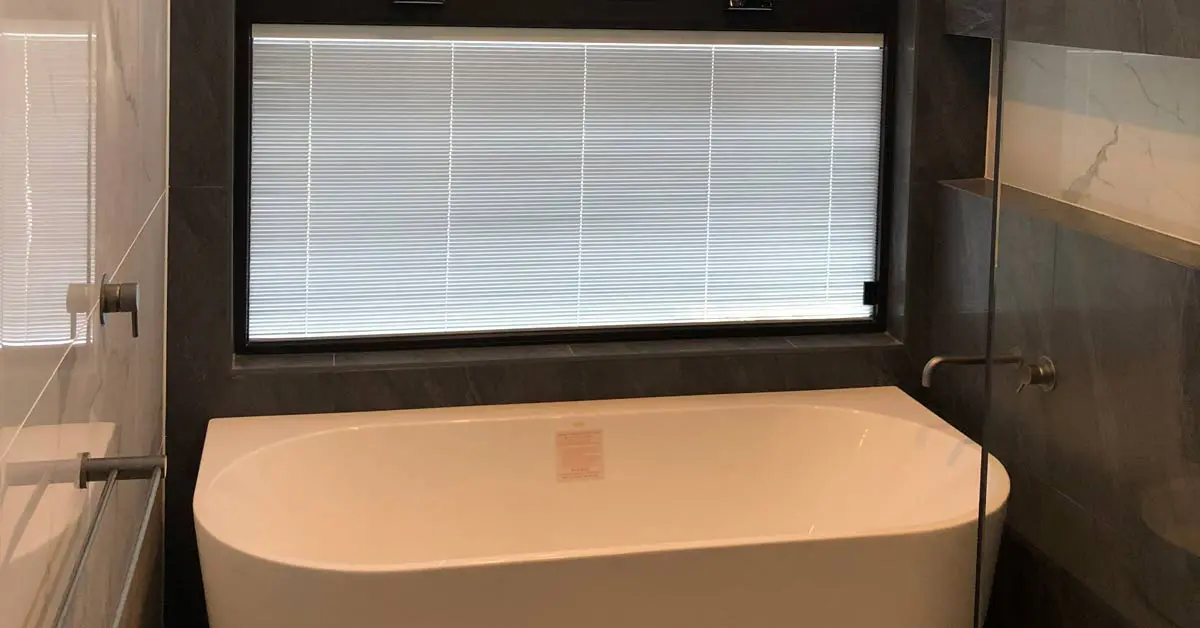 In order to create an even more seamless transition between the indoor and outdoor areas, we used zero thresholds throughout the entire home and installed under-frame drainage. In keeping with the architecture, we wanted to ensure that these spaces were as versatile and modern as possible.
We also installed integral blinds in the bathroom above the bath. These blinds were a crucial element to the design as they provided privacy but also allowed undisrupted and scenic views of both the city and the surrounding nature.
If you would like to see more of our case studies, head to our website and check out the large variety of projects that EE Windows have worked on. To learn more about what we can do for your home or a project that you are currently working on, call us on 1300 765 536 for a chat or contact us today.