In the age of David Attenborough documentaries and sustainability, we are all well aware of the importance of living an eco-friendly lifestyle. With so many discoveries of green alternatives, we are now in a position to reduce the harmful impact we have on the planet. Being a supplier of environmentally valuable window and door solutions, EE Windows is passionate about promoting greater sustainability in the design and construction of buildings. Here's our pick of the 7 building materials that are transforming the construction industry with their excellent green properties.
1) Timber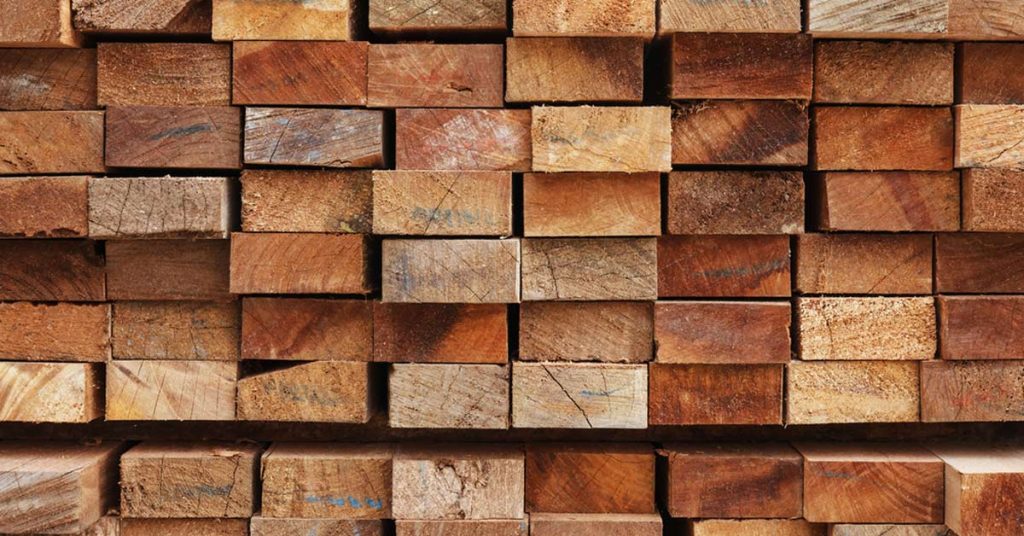 Timber is the "world's most environmentally friendly building product." As timber grows, it actually extracts carbon dioxide from the atmosphere, and therefore, it doesn't just reduce our carbon footprint, it actively counteracts it and helps to tackle climate change. When the timber is transformed into building materials, the carbon remains within the wood, protecting the ozone layer from further damage.
Not only is timber extremely kind to the environment, it is also a useful and practical construction material. The wood is a natural insulator, meaning that it will reduce the cost of heating/cooling your home and in turn, reduce your use of fossil fuels. What's more, it's also very easy to maintain, and it's highly durable.
2) Grasscrete
Otherwise known as 'void structured concrete', grasscrete is a reinforced, ready mixed concrete that has a pattern of gaps or holes when laid on a surface (usually 47% concrete and 53% void). After the concrete has been laid, the gaps are typically filled with grassed soil, creating an eco-friendly alternative for urban surroundings that would otherwise be filled with regular concrete. Grasscrete also has the following practical benefits:
It drains up to 90% as quickly as regular grassland which helps to prevent flooding
Drain water can be retained and stored for reuse
Flood water from surrounding hard-scapes can be funnelled on to grasscrete for drainage
Combining grasscrete with a graded sub-base forms a natural bio-filler which can help to eradicate pollutants
3) Recycled Plastic
We've all heard the shocking statistics of marine mammal deaths caused by plastic pollution in the sea. It's clear that recycling is more crucial now than ever before. Thankfully, researchers have discovered a way in which plastic materials can be compressed into a brick to be used in construction. The longevity of plastic is one of the reasons why it's such a threat to the environment, but it's also why plastic makes such a useful building material. Plastic is now being recycled and used to create picnic tables, lawn furniture, park benches, playground equipment, backyard decking, fencing and many more essential items.
4) Bamboo
Bamboo has an extremely high rate of self-generation, with some species growing over 90cm in 24 hours. Not only is bamboo one of the most sustainable construction products that we can use, but it also has countless practical benefits:
Bamboo is stronger than steel because its fibres run axially
It is exceptionally fire-resistant, withstanding temperatures of up to 4000℃
High levels of elasticity make bamboo an invaluable material in areas prone to earthquakes
5) Mudbrick
Mudbrick is precisely what it sounds like: bricks of mud dried out in the sun and used in construction. Mudbrick undergoes tests against erosion and cracking before being sold or used. Becoming increasingly popular within commercial development, there are many pros of utilising mudbrick as a building material:
Use of natural resources with minimum manmade products
Absorbs sound
Easily manufactured
An ability to breathe
Absorbs and stores heat
Insulates similarly to brick or concrete
6) Straw Bales
Despite sounding like a flimsy material that might be blown away by a slight gust of wind, straw bale is an incredibly resilient product that is comparable to concrete. The bales are 100% biodegradable and made from the waste product left over from wheat or rice. Walls made from straw bales are at least 18 inches thick in width and are aesthetically pleasing. Straw bale walls also help sunlight reflect throughout your home or building.
7) Rammed Earth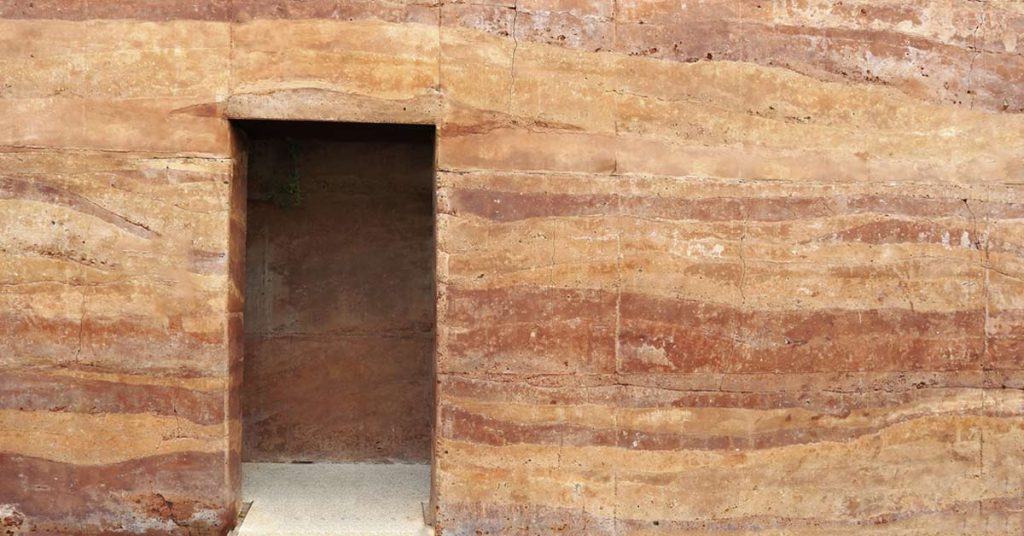 Walls made from rammed earth are created by literally ramming a very precise mixture of gravel, sand and clay into a space between two flat panels. This product is both highly practical and eco-friendly:
Minimum widths of 30cm provide excellent protection against extreme climate and weather conditions
Highly reduced noise transmission
Low maintenance
Fireproof- the earth doesn't burn
Pest-proof
Maximum strength and durability
EE Windows is dedicated to promoting sustainable and eco-friendly construction practices wherever possible. We are in the business of lowering emissions and saving you money in the process. Check out our range of energy-efficient windows and doors here. Need a quote? Call us on 1300 765 536 or contact us.