Each year, architects, designers and construction experts from all around Australia are recognised for building innovative, creative and beautiful homes and spaces. Each year, the competition gets stiffer and this year has been no different as we've seen some of the country's most jaw-dropping home designs come to life. As 2019 comes to a close, we've been reflecting on some of these award-winning homes and have listed some of our favourites below:
Australian Townhouse/Villa of the Year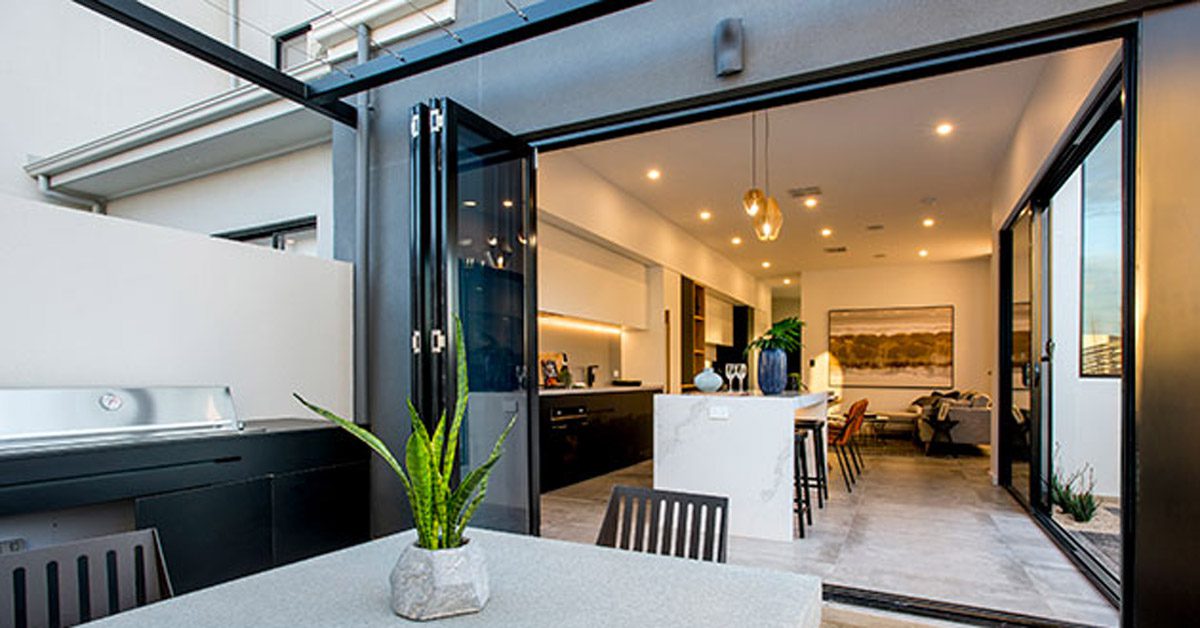 Housing Industry Association Limited – https://hia.com.au/housing/housing-awards/2019/hia-townhouse-villa-of-the-year
Designed and built by South Australian company Rivergum Homes, this property is beautifully modern and bright. Situated on a corner lot, the designers made full use of the ample natural light available to this villa with elegant bifold and sliding glass doors as well as strategically placed windows. The airy feel of this home is only reiterated by the high ceilings and versatility of the space dues to the glazed divisions. The accents of ash grey and charcoal colours throughout the home act as the perfect juxtaposition to the otherwise vividly light space.
Australian Outdoor Project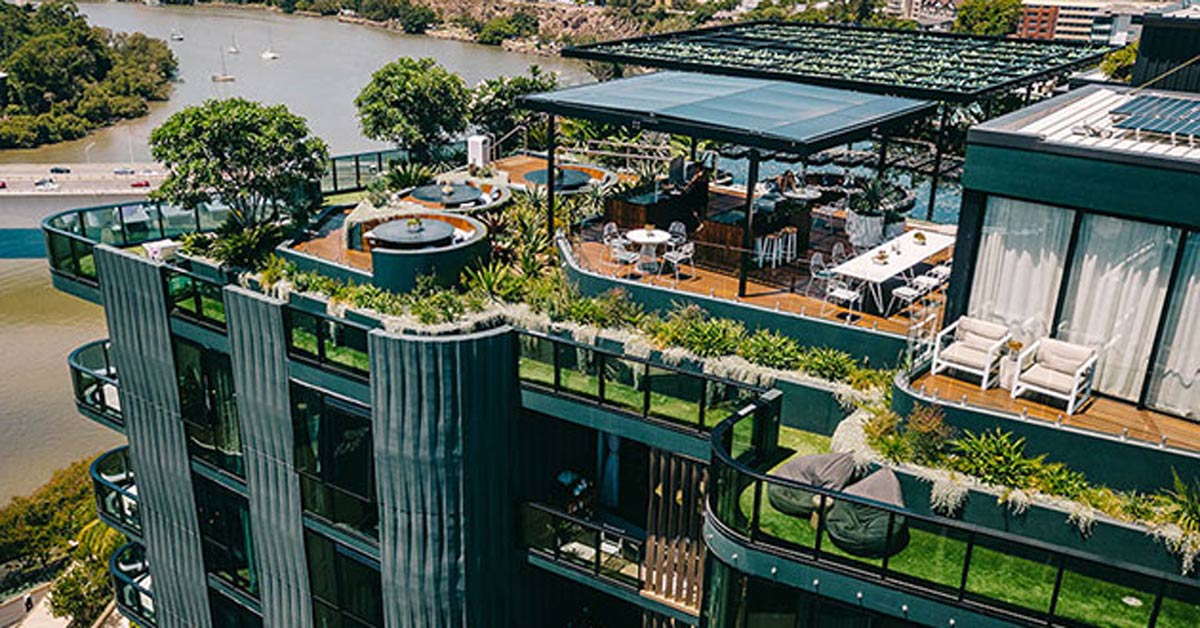 Housing Industry Association Limited – https://hia.com.au/housing/housing-awards/2019/hia-outdoor-project
The Housing Industry Association states that "The Outdoor Project category criteria is for the design, installation and project coordination of a swimming pool, spa, outdoor structure or landscaping project in a residential context". The winning residential building built by the Aria Property Group in Queensland most definitely fulfils all of these criteria. The rooftop terrace of the Brisbane based complex boasts a luxurious infinity pool with spectacular views of the Brisbane skyline. A stepping stone path and dining booths are embedded into a modern, art deco style water feature which is enveloped by lush greenery, making this inner-city rooftop feel more like an oasis of calm.
Australian Display Home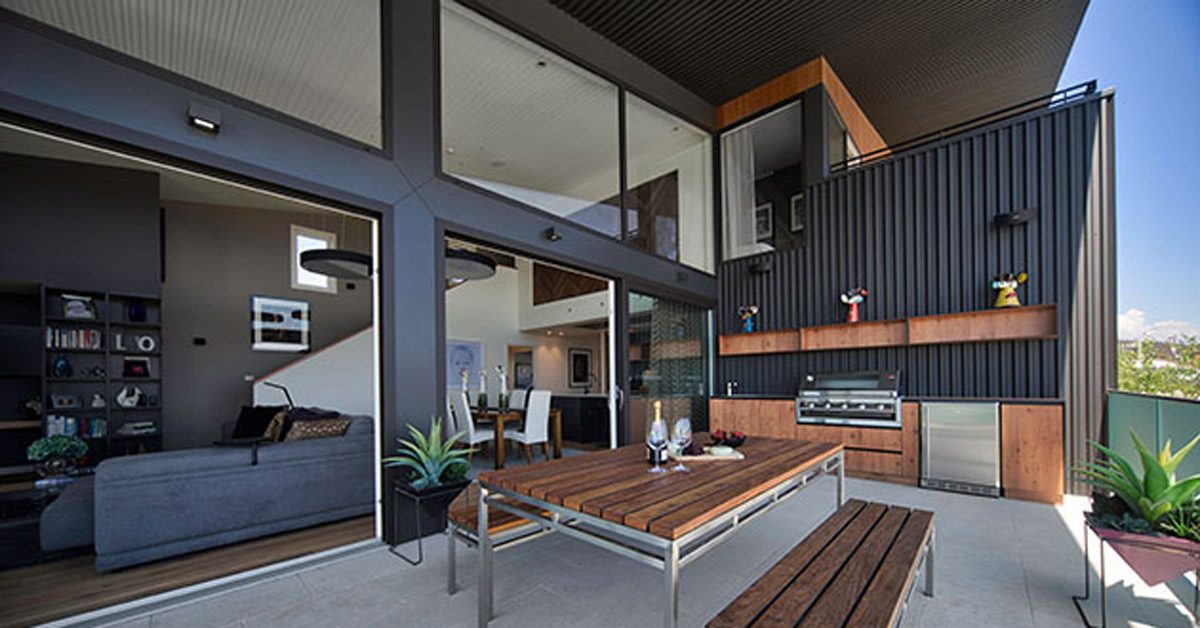 The winner of the 2019 Australian Display Home award by three companies in the Australian Capital Territory: Better Building Service, Sugar Design and DNA Architects. Full of 2019's latest design technologies and solutions this house is truly innovative. From a smart sound system and smart lighting to under tile heating and state-of-the-art solar system, this house really has been created to display its full potential. With lounge areas on each of the three levels and panoramic views of the surrounding mountains, this home is the epitome of luxurious and adventurous design.
Australian Home of the Year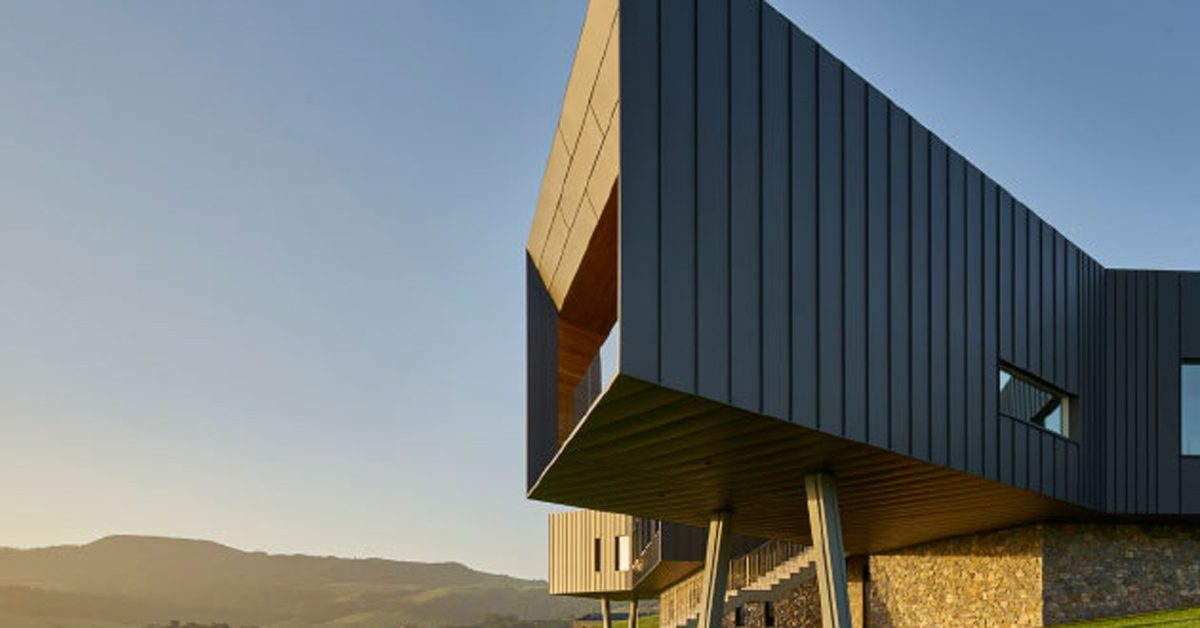 Housing Industry Association Limited – https://hia.com.au/housing/housing-awards/2019/hia-display-home
The winner of the prestigious 'Home of the Year' award was built by Bellevarde Constructions in New South Wales and is named Headland House. This home has been cleverly designed to create the illusion that the structure is defying gravity. Located in a secluded spot, this property has been designed in such a way that those living there can take advantage of the amazing peninsula views and natural light with the architects ensuring that there is always at least one sun-filled area inside the home at any point during the day. One of the most impressive features of this house is the 'storm viewing room' where you can stand behind 500kg of glass panels and get a 180° view of lightning and rain rolling across the Pacific Ocean.
If you're in the business of creating innovative homes then EE Windows can offer you the perfect solution when it comes to high-quality, energy-efficient windows and doors. With over 17 years of experience, we are experts in transforming and completing Australian homes. To learn more about how we can help you, get in touch with us today!