If you're an architect, or even just take an interest in architecture, you're probably a huge fan of Grand Designs. There's nothing more inspiring than seeing a proud homeowner's vision for the dream home become a reality.
Experiencing the twists and turns on the journey to the finished product is just as fascinating, and we love the unique stories behind each home design. At EE Windows, we've brought our innovative windows and doors solutions to many home transformations, and we're proud to help create modern, sustainable homes based on truly grand designs. Here are 5 Grand Designs Australia home transformations that we find particularly inspiring.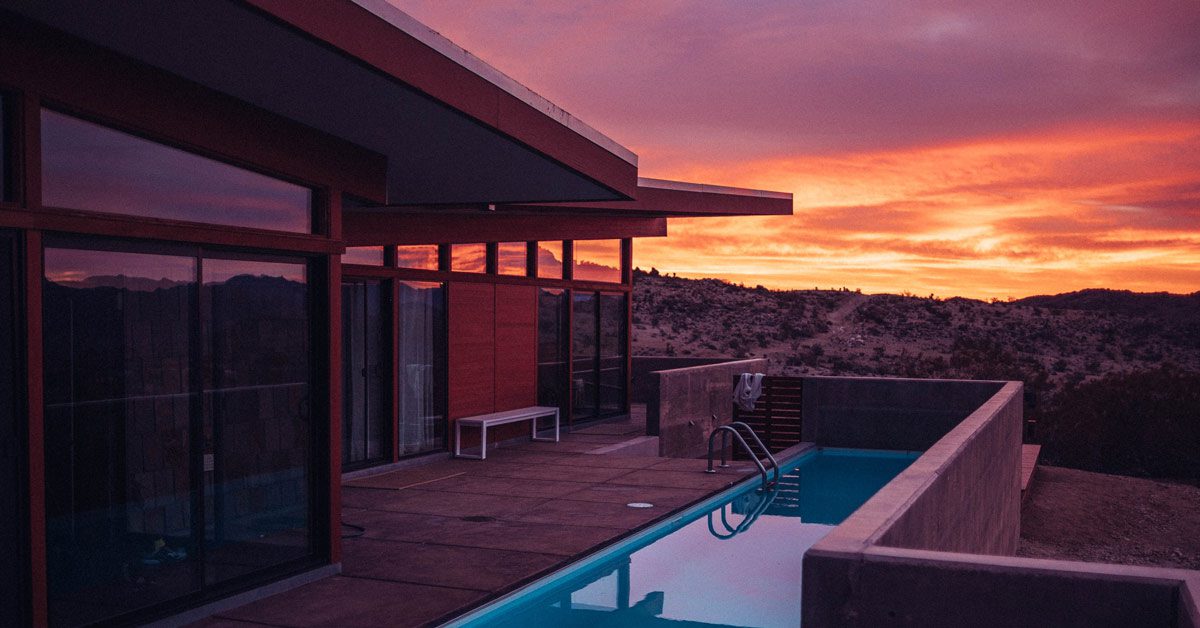 This regal, steel-reinforced home in the industrial seaside district of Paynesville, VIC was the result of a stunning transformation profiled back in Season Two. Rather than viewing the idea of building a whole new property in an inhospitable area as unappealing, owners Bernie and Ruth Ryan instead took inspiration from the industrial surroundings for their new home design. Grand Designs Australia documented how the couple managed to transform their 1960s two-bedroom weatherboard house into a two-and-a-half storey edifice with a butterfly roof, inbuilt lift, and most impressively, an innovative drop-down window for the living room!
Can't go past a house with an incredible view? Then take inspiration from this unique "Glass House" from Season Three of Grand Designs Australia! Situated in the picturesque Barossa Valley wine region, this streamlined yet quirky home is the end product of owners James and Helen Knight's radical refurbishing of an old holiday complex. The house is notable for its unusual dimensions, running 57 metres long and only 6 metres wide, affording the home unbeatable views and ample natural lighting. Sustainability was a huge consideration in the design of the house, with the owners installing a solar energy system, concrete flooring, and our favourite feature – double-glazed windows!
Houses with a pop of colour always make people sit up and take notice. A love of retro 1950s pop art and culture underpinned Warwick Noble and Melanie Hughes' design plans for the Balgowlah Pop Art House in Season Six. Situated in a suburban Sydney street, the vibrant house really makes a statement with its distinctive and creative style. Incorporating nifty features such as exposed rock wall fireplaces, an in-ground pool, rooftop cactus garden and circular staircases, the design for this home is minimalist yet innovative. The multicoloured, textured garage door is a particularly striking aspect!
Sand dunes aren't usually the source of inspiration for home design, but we think the end result of the Inverloch Sand Dune House transformation is an incredible feat of architecture. This memorable episode from Season Four saw owners Glenn and Kate Morris enlist the expertise of an architect and builder to realise their home design vision after a whopping eight years of planning. The sustainable and highly innovative home was designed with the Victorian south coast area's unique wind patterns in mind, and affords almost 360 degree views of the surrounds with its distinctive curved shape. With an interior constructed from native Victorian ash timber, the house aims to be one with the environment around it.

This highly creative and resourceful home design from Season Five is a great example of a local benchmark in home transformation. When Graceville residents Todd and Di Mille lost their family home in the Brisbane floods, they set upon the task of rebuilding their home cheaply and quickly, but not at the expense of a creative design. The end result is the Graceville Container House, the largest of its kind in the country with no fewer than four bedrooms and a striking graffiti-tagged exterior. Standing proudly at three storeys high, this eccentric home incorporates features suitable for both entertainment and family living, such as a gym, saltwater pool and mezzanine reading room.
Are you in the business of creating grand home transformations for homeowners? Need a reliable supplier of innovative and sustainable window and door solutions? EE Windows is here to help! Our signature uPVC double-glazing windows and doors provide insulation, soundproofing and timeless style to Australian home designs. Contact us now for more information!