At EE Windows, we're proud to offer our superior uPVC window and door solutions to enhance sustainable design and construction projects. That's why when the Ecovillage at Currumbin approached us to supply windows for their new eco-friendly home build, we were very excited to get to work and help create the ultimate energy efficient home. Read on to find out how we did it.
Queensland's award-winning sustainable community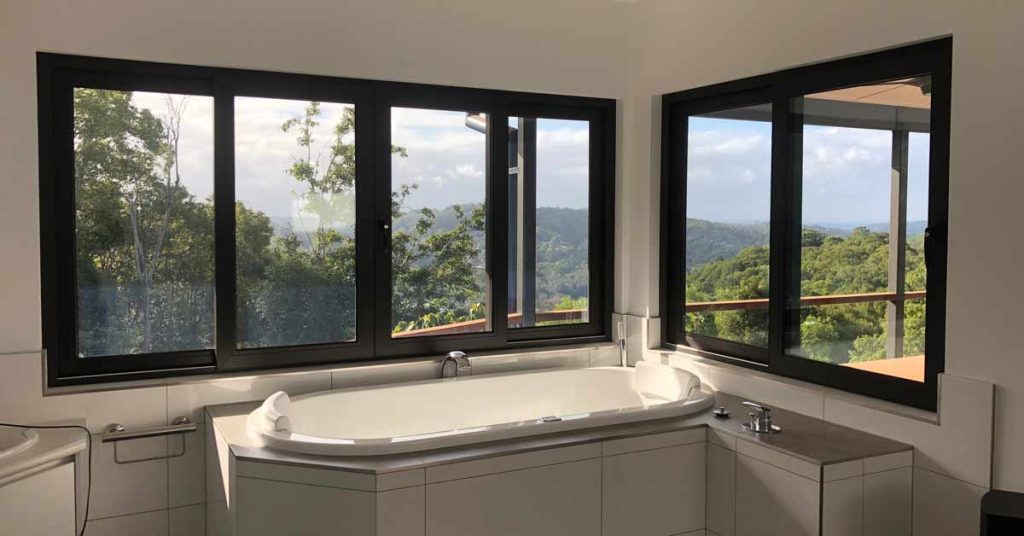 The Ecovillage at Currumbin is an international award-winning sustainable community located in the picturesque southern hinterland of the Gold Coast. Since its inception in the late 1990s, the community has expanded to encompass 147 lots over 270 acres of land. It is now home to approximately 400 residents and several small businesses, as well as extensive wildlife.
The Ecovillage is guided by its developer's vision to "inspire sustainable living and development practice awareness" through building a residential community that reflects global Best Practice in Ecologically Sustainable Development. Having been awarded over 33 accolades for sustainability design and leadership, the Ecovillage is now the most awarded residential estate in the country.
Any house built in the Ecovillage must meet strict and specific building codes that are in line with sustainable building practices. The community's objectives for building residences in the ecovillage are to improve occupants' quality of life and minimise ongoing operational costs. As a result, most residents pay little to no electricity bills.
The ultimate energy-efficient window and door solution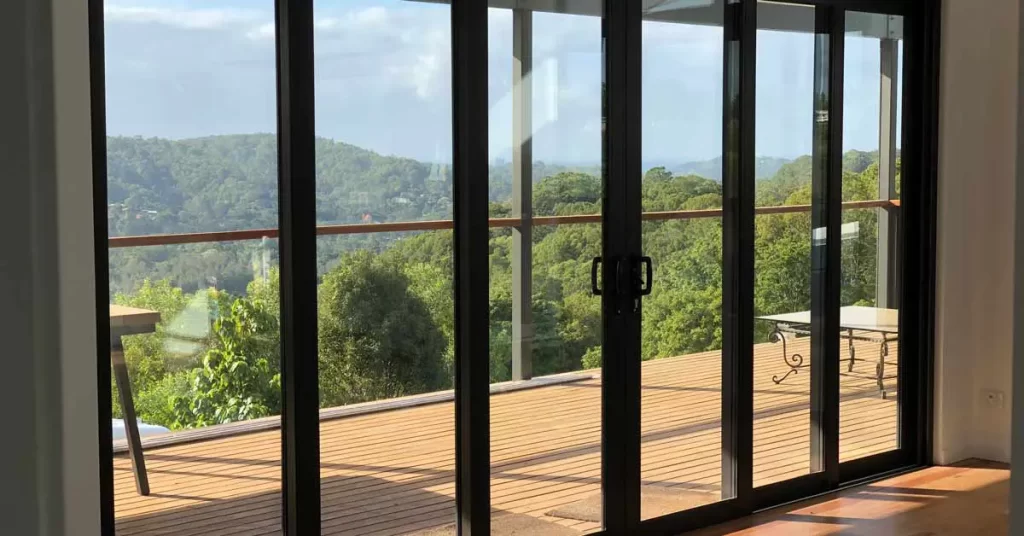 Building truly sustainable houses requires the most energy-efficient windows and doors available in the market. That's why for the Ecovillage, EE Windows' uPVC double glazed window and door solutions were the ideal choices for their new home build.
The client gave us strict requirements for the performance capabilities of the window and door glass, specifying low u-values of 2 for its thermal insulation properties and an SHGC of 0.4 for the level of solar heat the glass transmits. We achieved this using our uPVC frames and double glazed Low-E insulated glass units. We also installed integral blinds between the glass on the east and west elevations.
By the time our work was done, we had installed 28 windows in total for this beautiful eco-friendly home, featuring a mixture of automated openers, raked frames, sliding servery windows, casements and awnings, integral blinds, Low-E glass, two 6-panel stacking doors, a 3-panel stacker, single sliding door, and a swing door.
The Ecovillage also requested we implement zero thresholds on the doors, so we worked with the builder to rebate the door tracks into all the different floor types. This facilitated a seamless transition from inside to outside while still maintaining full seals on the doors for weatherproofing and energy efficiency.
Are you looking for energy-efficient windows and doors to complete your next sustainable home build project? Contact EE Windows today to get a free quote!