As we've explored in various recent articles, there are many important factors to consider in sustainable building design nowadays if you want to truly maximise a building's energy efficiency. One of those considerations is how to optimise the amount of natural light that's filtering through your building. Sounds simple, but it can be deceptively tricky to achieve, as there are many variables at play that affect how well your building utilises natural light. Let's explore why it's so important that your building design maximises the amount of natural light, and the ways you can achieve that.
So what are the benefits of natural light in buildings?
The most obvious benefit across the board of optimising natural light is the increased energy efficiency it affords buildings. Quite simply, the more natural light that you can allow to illuminate a building's interior, the less frequently you'll have to have artificial lights turned on to provide adequate lighting. This leads to great savings in overheads and electricity costs in the long run, and the reduced energy usage will mean the building's carbon footprint is decreased.
Another less measurable benefit is the positive impact natural lighting can have on building occupants' health. Optimising natural light in buildings creates the best possible living or workplace experience for occupants. In the case of office workers, studies have shown that a workplace illuminated by plenty of natural light has resulted in reduced absenteeism and a happier, healthier workforce overall.
Ways to optimise your building design for natural light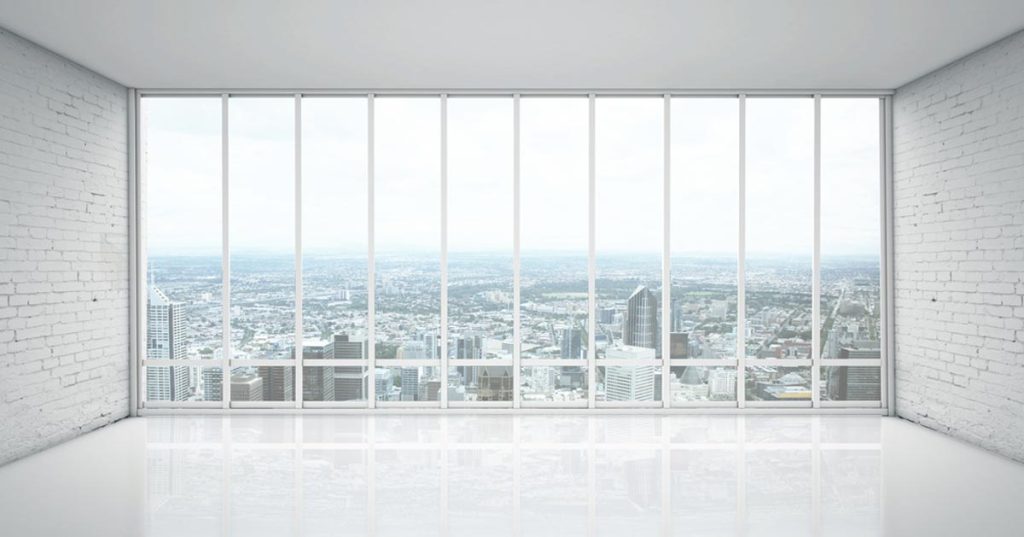 Unsurprisingly, buildings with many windows let a lot of natural light in! But what's equally as important as the number of windows in a building is the level of glazing on those windows. If windows are improperly or insufficiently glazed, sunlight filters into the building too strongly, creating an uncomfortable glare or bright hotspots. To avoid the glare and heat, occupants will often draw the blinds or curtains and turn on artificial lights anyway.
Installing windows with double glazing, such as our uPVC windows, will filter natural light through, while reducing solar glare and preventing too much heat coming through into the building interior. It's a small short-term investment that will bring long-term gains to the building by providing it with lasting value in a property market that's increasingly dominated by the demand for sustainable design and construction.
Building orientation and layout is also vital for maximising the amount of natural light that passes throughout. Make sure the building is situated so that the ridge line runs east to west with the majority of windows facing towards the sun. Optimising for natural light should be a consideration when designing the internal layout as well. For example, try to place office areas and shared spaces around the perimeter so they get the full benefit of light filtering in through the windows.
Looking for the ideal windows to complete your sustainable construction project? Then you need the team at EE Windows! As suppliers of environmentally valuable uPVC double glazed windows and doors, we know sustainable design and the materials you need to make your home or office building truly green. Contact us on 1300 765 536 or enquire via the contact form on our website to find out more!