How do you think people in the future will refer to the 21st century? Humanity has been through the stone age, bronze age, iron age and many others. Each of these eras was named because of man's mastery of a particular substance. This century will likely be known as the age of Glass.
Think about it – how far could you walk before you spotted something made of glass? If you have a vision impairment, chances are the distance between you and the closest glass object would be from the bridge of your nose to your specs. Buildings, utensils, vehicles, furniture, decorations and countless other items use this crystalline material.
Cities have grown rapidly in the past few decades with looming skyscrapers popping up everywhere. If people were still building brick and mortar structures, it would be impossible to reach the heights of modern skyscrapers.
So what makes glass such a popular material, and why is it revolutionising both commercial and residential architecture?

Aesthetic
Glass is a modern substance compared to other building materials. It shows elegance and sophistication, while its transparency allows spaces to feel open and vast. The smooth panels also make buildings seem sleek and modern.
Glass is malleable and can be highly customisable. Sheets can be blown, cut and formed into a variety of shapes. Different temperings can make glass take on a variety of properties from flexible to durable and rigid. This is why it's used in architecture, furniture and decoration.
Weight
Glass offers more than just aesthetic appeal. The material is lightweight and reduces the overall dead load of a construct. Glass can cover a large surface area with minimal changes to the structure's weight, whereas other materials like concrete or brick could compromise the building's supports.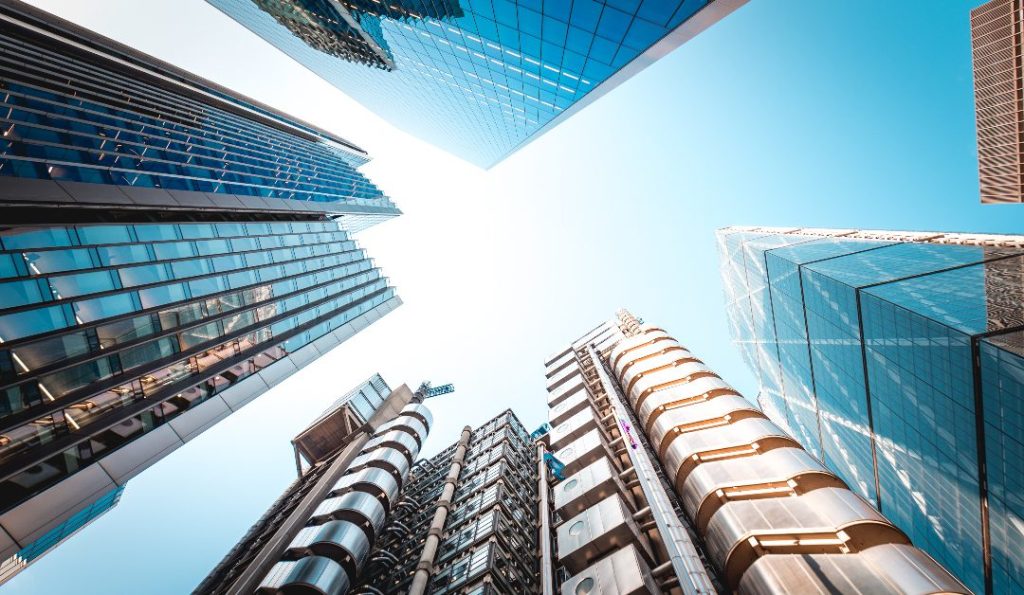 View & Lighting
Occupants of a glass building are treated to ample amounts of natural light and unobstructed views of the surrounding area. Making the most of natural lighting improves a building's energy efficiency because it lowers the need for artificial lighting.
Natural light has been proven to increase productivity and make people feel more comfortable, which is why so many office buildings try to open the area up as much as possible.
Resilience
While glass seems like a fragile substance, it's actually becoming a popular building supply because of its resilience. Glass is non-reactive and does not degrade from water, wind, sunlight or any other conditions buildings may be exposed to.
On top of that, glass resists abrasion and remains stable under extreme heat and UV conditions. Other materials like concrete or metal tend to degrade when exposed to the elements. The further glass technology comes, the tougher it becomes.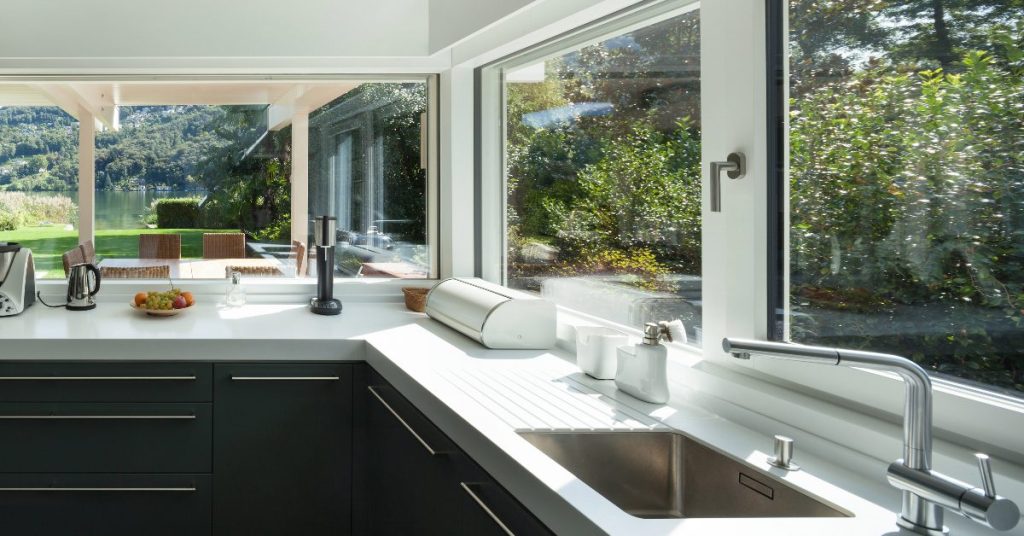 Function
It's not just towering skyscrapers which rely on the functionality of glass. Residential and small business stores can benefit hugely from the properties of glass.
Glass opens up your space, which makes a more attractive location. People are more likely to enter your shop if they can see exactly what's inside. Your business's interior becomes just as important as the outside when you use a glass storefront.
Different styles of glass have different functions. Things like double or triple glazed windows help insulate a building and maintain a comfortable temperature all year round. Laminated and safety glass make a shattered paling less dangerous. Glass has a variety of functions that other building materials can't match.
At EE Windows, we are the experts at double glazed glass doors and windows. We are here to provide the best glass features for your home and business. We stand by our superior quality and fantastic value with a guarantee to beat any genuine 'like for like' quote by 10% on our uPVC range. Contact us today to see how we can help improve your building.