When it comes to building houses or renovating your home in Australia, a lot of people are under the misconception that double glazed windows are only beneficial during the summer months. In actual fact, double glazed windows are a must-have all year long. Read below about the ways in which you can keep warm while saving money during the cooler months:
INSULATION
Did you know it's estimated that, on average, 30% of a home's heating is lost through the windows? Double glazed windows will drastically reduce heat loss during the winter months in comparison with single pane glass. With single glazed windows, as soon as your indoor hot air hits the surface of the glass, it's drawn outside. Double glazing, however, has a vacuum of air between the two panes of glass which acts as a thick layer of insulation.
REDUCED HEATING BILLS
A lot of us find ourselves immediately turning on the heating as soon as we get home from work in the evenings, which can result in a pretty hefty energy bill. Double glazing eliminates the need for your heating to be on as often or for as long. Some days you'll find you won't need the heating on at all and other days you might flick the heating on for half an hour or so, let the house heat up and then simply let your double glazed windows do all of the work for you by retaining the heat and giving you that cosy winter atmosphere without the giant price tag!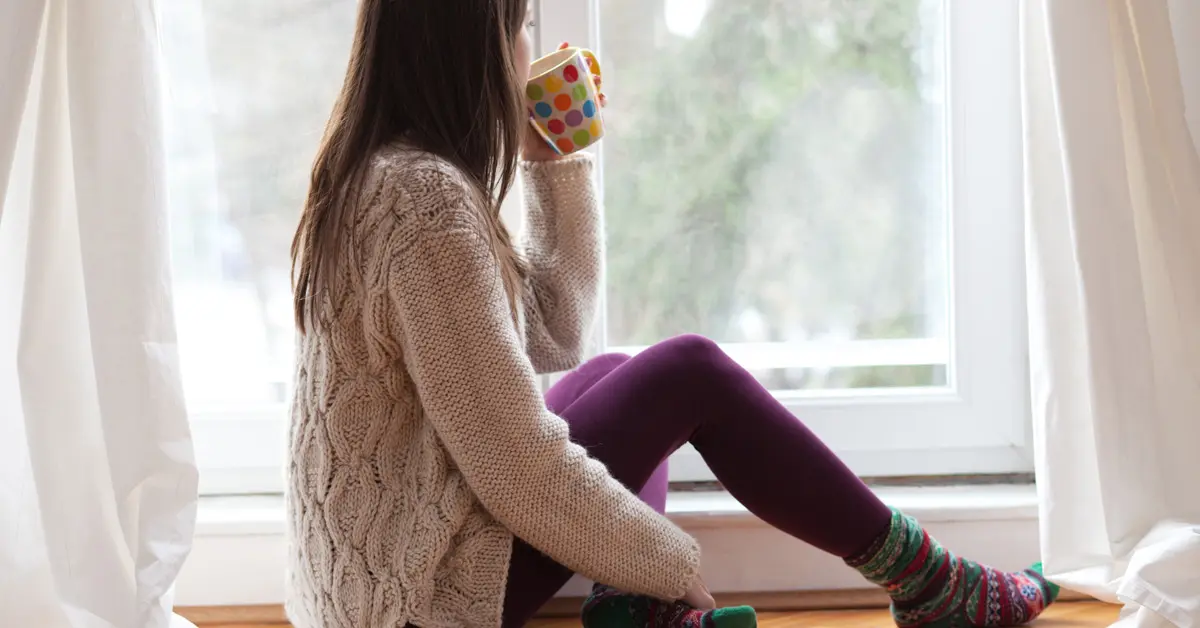 LESS CONDENSATION
When the moist air inside your home hits the cool surface of a single pane window, it immediately turns to condensation. However, a double glazed window massively reduces the chances of condensation due to the fact that the vacuum of air between the two panes of glass keeps the interior pane of glass much closer to room temperature which won't result in condensation running down your windows. This is crucial as condensation can quickly turn to mould.
OUR TOP TIPS
There are ways to further increase the energy efficiency of your double glazed windows and your home in general. We've listed our top tips below:
Incorporate some thick luxurious rugs into your interior decor during winter to help prevent heat loss through the floor of your home.
Set your ceiling fans to rotate in a clockwise direction which will help to direct heat back down into the room.
At EE Windows, it's our mission to provide our customers with energy-efficient windows and doors that will not only save their bank accounts but also help save the environment. We have a range of high-quality timber products as well as steel-reinforced uPVC so you're sure to find the perfect option for your needs. If you have any questions, get in touch with us today!