You're probably sick of interior design trend articles being based around the pandemic, so we're going to mention it once and move on! Sound good? Great!
After what seems like ages, Australians are finally seeing the light at the end of the pandemic tunnel. We'll soon be spending much less time indoors, but home living has now been ingrained into our habits. So, for many people, staying indoors may be the more comfortable option. While you may be itching to launch into your inter-state holiday, it's also a great time to bring change to your Queensland home base.
Ok, that's it! Let's look to the future; there are so many new trends starting to swirl around. 2021 will be a year of change, so jump on and bring change into your home as well.
Here are some interior design trends that have had a surge in popularity in 2021 so far and are sure to take off in the Queensland area.


Get Green In The Kitchen
Deep green kitchens are a stark but refreshing break from the industrial clean, white cooking areas that have dominated Queensland home designs for years. Sage green kitchens were coined one of the fastest growing trends of the year. However, this doesn't mean Queensland kitchens are covering their cabinetry in the colour. Homes are tastefully adding the hue to items such as splashbacks, tiles and other kitchen features.
With celebrities like Dakota Johnson and Matilda Goad paving the way, this cottage styled, earthy kitchen will surely take off in Brisbane kitchens in no time.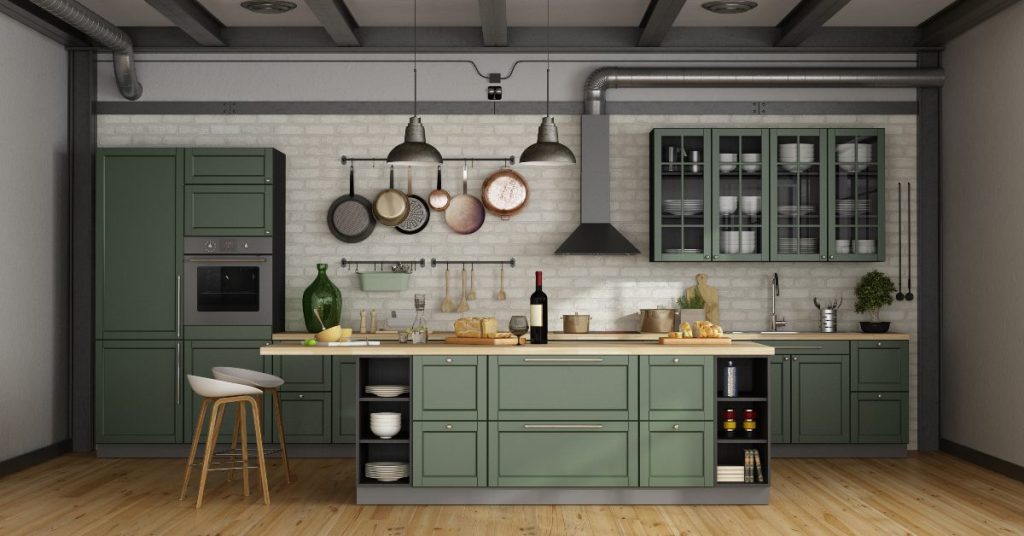 Balancing Technology With Natural Aesthetics
To counterbalance the growing number of gadgets used in our houses, homeowners are choosing to decorate with primitive textures and natural features. This means instead of keeping everything sleek and smooth, people are preferring to incorporate natural textures such as wood, stone, unprocessed metals and rough feeling surfaces. Imperfect designs aren't only tolerated now, but well sought after to add a 'natural' touch to homes.
Australian homeowners want to bridge the gap between nature and their houses. Because of this, biophilic designs are on the rise. Many Aussies have put their green thumbs to work, decorating with a range of indoor plants and integrating natural features into the core of their homes, rather than adding them as an afterthought. These trends are especially prevalent in built-up city areas, making it a top priority for Brisbane renovations.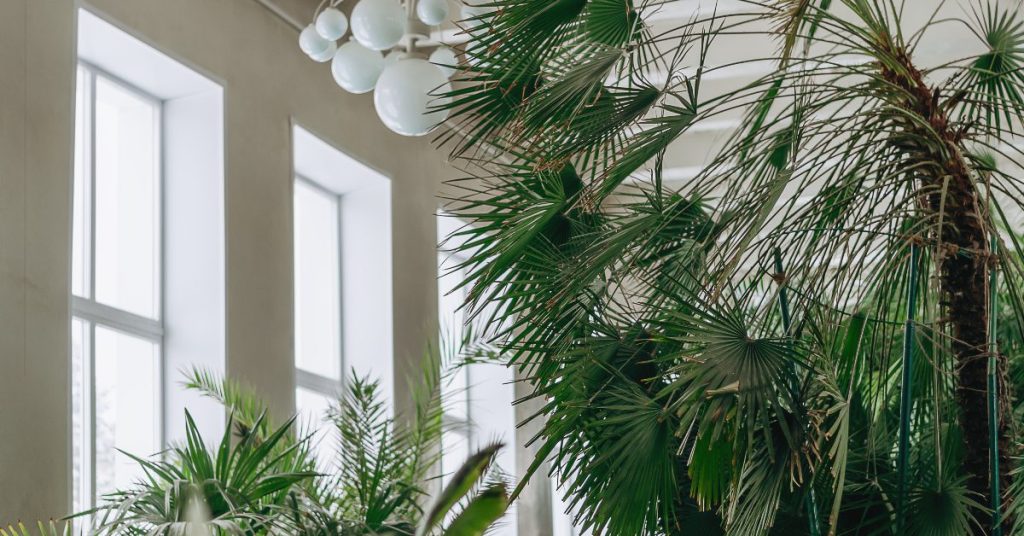 Bright & Breezy – Sustainable Lighting & Insulation
Trending house designs in 2021 show sunny, airy layouts becoming the vogue. To improve airflow, natural lighting and insulation, extra exterior and interior windows are commonly being implemented into Queensland renovations.
Australians have pushed aside artificial lighting and have installed larger windows to improve their light intake. Retrofitting openable, breeze catching windows and doors gives more control over internal temperatures. Smart windows also regulate internal building temperatures all year round, limiting the need for costly cooling/heating technology.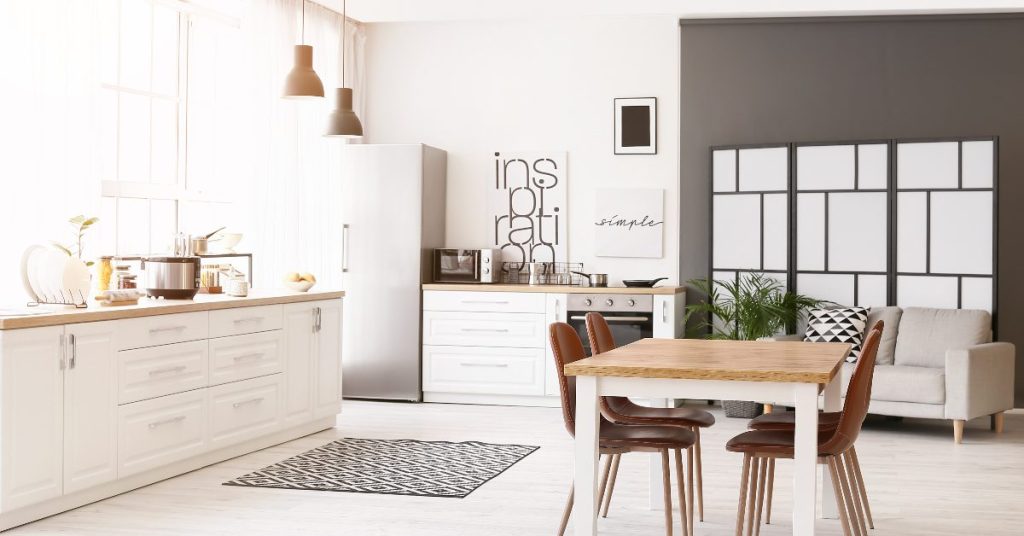 Natural Base Tones & Vibrant Features
Several interior design and paint companies unveiled their colours of the year to capture the essence of 2021. The key takeaway from all of these is the combination of muted shades combined with catching natural colours. Pantone's colours were by far the most striking as they revealed their colours of the year were a soft, stone grey and a rich yellow.
Clean white home designs are falling out of favour and being replaced with organic tones. Browns, greens, beiges, and soft oranges, blues and reds are returning to style, bringing a sense of warmth to the home. Both Valspar and Farrow & Ball created colour collections of soft, rejuvenating natural tones combined with warmer, organic bright colours.
Brisbane interior designs have already jumped on board the 2021 colour wave, implementing cosy muted colours and straying from cold, minimalistic schemes.
Bathroom Updates
A recent survey conducted by The Blue Space suggests almost four in every 10 Australians will be tackling home renovations in 2021. Bathrooms are usually at the forefront of home-improvement lists. As such, modern bathrooms have been utilising new trends like floating vanities, large/textured wall tiles, wood or wood-look features and warm colours into their bathrooms.
Update Your Home Today!
At EE Windows, we know what works best when trying to achieve a particular look or atmosphere with your new windows and doors. If you're renovating or building a home and would like to achieve both style and energy efficiency, our double glazed windows are the perfect product for you. Get in touch with us today!